Brexit Shock Effect On Las Vegas Mortgage Interest Rates
By the end of last week, homeowners who keep an eye on Las Vegas mortgage rates had a remarkably clear view of what the future is likely to bring. "Brexit" had all but sealed the deal.
Part of the reason for the resurgence in the local real estate market has been the phenomenon of Las Vegas's historically low mortgage interest rates. Following 2015's first rate hike in nine years (and the promise that two or three more were in store for 2016), across the nation, financial commentators foresaw the expected gradual rise in mortgage interest rates to act as a moderating influence on home sales activity. In other words, a market that would slowly grow a bit tighter.
As recently as April, that had been the common wisdom. That changed. Those who factor mortgage interest rates into their own decision about buying and selling Las Vegas property were doubtless pleased when, last month, some bad news about employment rates triggered good news about the all-but-certain Federal Reserve interest rate hike: it was going to be delayed.
The delay was expected to last for months, but probably not much longer. Then came last week—and Brexit.
For anyone whose vacations allowed them to remain blissfully unaware of world affairs, "Brexit" was the name given to an election Great Britain held to determine whether or not to remain in the European Union. When the votes came in, the decision was to leave. Exit. This was so completely unexpected that the bottom dropped out of world stock exchanges. Convinced that Brexit would fail, traders had bolstered markets in t
he days leading up to the vote. Japan's stock market tumbled 7.9%. Theirs was the most dramatic, but here in the U.S., the Dow fell 3.4%. The British pound dropped; the dollar rose.
The reason Las Vegas mortgage interest rates could be affected by a distant overseas political event is due to the currency ramifications. When the dollar is seen as more stable than others, it rises in value. That causes U.S. products sold overseas to become more expensive, producing a drag on the economy. Since growth might falter if the Fed were to add the additional burden of higher interest rates, it seems all but certain that mortgage interest rates will remain where they are for longer than had been assumed. Possibly, for far longer.
The Wall Street Journal pointed out that "central banks will bolster growth by easing policies and, in the case of the Federal Reserve, delaying potential rate increases." Forbes headlined "Brexit Makes That Federal Reserve Rate Rise Recede into The Future;" they predicted a future of "near zero interest rates…far longer than expected." London's Financial Times went even further, suggesting "the possibility of the Fed reversing last December's quarter-point rise." On Friday, The Washington Post noted that U.S. mortgage interest rates "already hit rock bottom this year…nearly a three-year low." They quoted one analyst's post-Brexit observation: "If you're a borrower, don't wait to lock your rate as this opportunity may not last long."
The Brexit phenomenon is certainly not reason enough for anyone to buy or sell a home—but when the decision is already in the works, current Las Vegas mortgage interest rates can't help but make the prospects more attractive. Call me if you are interested in further investigating just how rewarding today's market can be!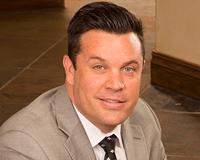 Author:
John Gafford
Phone:
702-785-4699
Dated:
July 12th 2016
Views:
249
About John: John Gafford, as seen on NBC's The Apprentice, is a listing specialist. As the Broker Owner of the...