A Property Manager Can Be A Landlords Key Resource
At first blush, deciding to hire a Las Vegas professional property manager may seem counter-productive. Whether you bought the property you will be renting out specifically for that purpose, or else are simply holding onto your former home rather than selling it, the expense of employing a town property manager will materially reduce the cash benefit your rental promises to throw your way.
In fact, many new landlords don't seriously consider hiring a property manager. It's an offshoot of their long-time home owning experience. They've learned to handle the residential maintenance issues that crop up from time to time, so it seems unnecessary to hire a professional manager for the occasional problems they know how to solve themselves. They may acknowledge that there will be twice as much to handle, it still may seem to be a needless extravagance. After all, the two great benefits of becoming a landlord are to build equity and generate income, so why give away part of the latter?
One cogent reason is the principal difference between managing a rental and your household. In your home, you aren't answerable to any outside entity. When a faucet starts leaking, or a circuit breaker blows, you are free to ignore it until the weekend or whenever it's most convenient. That's simply not true for a conscientious landlord. Even with a cooperative, understanding tenant, in a way, you almost become your tenant's employee (or at least it can seem that way when the phone rings at an inconvenient moment). A good tenant rightfully expects his residence to be maintained promptly and diligently; it's your part of the rental bargain.
Another factor that argues for opting for a reputable Las Vegas property manager goes to another difference between managing your residence and a rental. The professional has so much experience in all aspects of property care that he or she is considerably more likely to have dealt with any given situation. Likewise for handling the technicalities of attracting and interviewing tenants, and seeing that contractual issues are completed correctly—tasks that need to be handled with legal exactitude.
There are plenty of reasons that can make hiring a property manager a sensible move, starting with that quality of life issues—your life! For retirees or others with abundant spare time, they may not be as significant, but for fully-employed persons, the time factor, and necessity to "be on call" can be crucial. I always recommend giving the professional management option full consideration. Of course it's always possible for a first-time landlord to test the waters for a while before making the decision—though it's important to realize that one false step can escalate into costly legal troubles when it comes to national and state civil codes, fair housing laws, and tenant rights. Ignorance of the law will be no excuse for do-it-yourself landlords who are unlucky enough to find themselves on the wrong side of a tenant dispute—so be sure to educate yourself and have access to a reputable Las Vegas landlord-tenant attorney
If a town income-producing real estate investment opportunity is something you would like to explore, this summer has produced some properties with terrific potential. Give me a call anytime to discuss how best to explore what's out there!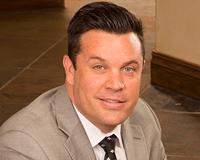 Author:
John Gafford
Phone:
702-785-4699
Dated:
July 8th 2015
Views:
637
About John: John Gafford, as seen on NBC's The Apprentice, is a listing specialist. As the Broker Owner of the...