A Las Vegas Virtual Tour Can Attract Buyer Interest
For many homes that will be listed for sale in Las Vegas, virtual tours will be part of their prospective buyers' experience. It's increasingly common that in addition to the still eye-catching photographs that enhance the online listing, some form of a clickable virtual tour is there, as well.
Most frequently found are virtual tours that are actually still shots that can be displayed sequentially—this kind of virtual tour could more specifically call a 'virtual slide show,' because the viewer is in control of the speed at which the photos appear. When a one-click 'play' symbol is onscreen which triggers automatic playback (frequently with musical accompaniment or even narration), it does produce an experience that's like an actual tour. And further enhancements can be added, like pans across (and zooms into or out of) the still shots, creating the feeling of movement. When music or narration are added, the result can be quite effective.
Another Las Vegas virtual tour is more ambitiously produced: the shots in it consist of some (or all) motion sequences that are created with a video rather than a still camera. When the camera is set into motion—as when it moves down a path or through a doorway, it can convey the feeling of actually 'being there' more effectively than stills. For the viewer, there is a subtle difference between what is experienced when viewing a computer-created sweep ("pan") across a still image of a room versus a video camera actually panning across the same scene. In the video, there is more of something like a 3-D experience because the objects in the room shift about one another. Not a lot…but just enough!
So which is the most effective form for a Las Vegas virtual tour? The answer is…not what you might expect. The format, whether stills, moving stills, or video is not what makes the greatest difference. It's vastly more important that in any format, what's being shown is almost all that matters—or as they say in Hollywood, it's lights! Camera! Action!
• Lights—blotchy lighting with Las Vegas of impenetrably deep shadows may be fine for film noir productions, but for your virtual tour of your Las Vegas home, it's a negative. A skilled photographer or videographer will see that most Las Vegas are cheerful, brightly exposed.
• Camera—most (if not all) your images will work best when a very wide angle lens is used. It gives the impression of spaciousness.
• Action—in both video and slideshow modes, the speed at which images move should be slow enough that viewers don't find it dizzying, yet fast enough that the pace of the 'production' isn't annoyingly pokey (like this current virtual tour, which zips right along in a progression that makes sense—like an actual tour).
A Las Vegas virtual tour can provide a genuine boost to your home's selling campaign when it is attractively produced—and accurate (thus avoiding showings to prospects for whom the property is clearly unsuited). It's only one of the many tools that can be called into service to draw the interest of the qualified prospective buyers you need to reach. Call me if you'd like to discuss what's happening in today's market!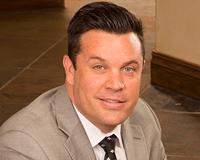 Author:
John Gafford
Phone:
702-785-4699
Dated:
August 5th 2015
Views:
390
About John: John Gafford, as seen on NBC's The Apprentice, is a listing specialist. As the Broker Owner of the...